EXPERIENCE. TRUST. SOUND ADVICE.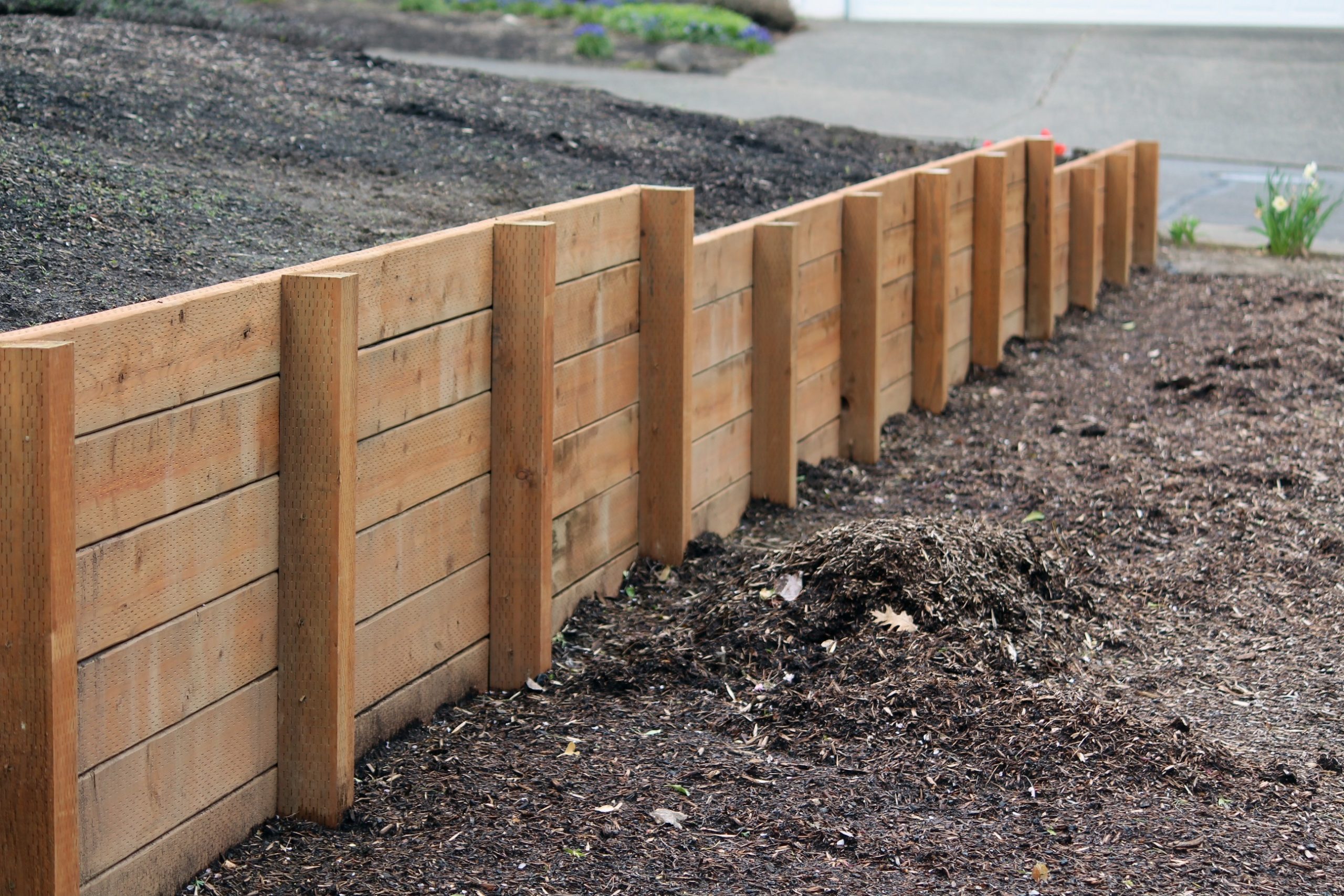 Retaining Wall Disputes
If you and your neighbour are having a dispute about who has responsibility for the maintenance, repair or replacement of a retaining wall, this article will give you insight into the law governing retaining walls and what your options are to resolve the dispute.
---
What is a retaining wall?
A retaining wall is a structure erected to support an excavated or filled embankment. Under the Building Code of Australia, a retaining wall is classified as a 'class 10b' (non-habitable) structure. This means that the construction of a retaining wall (save for limited circumstances) may need to comply with certain building and design requirements. A retaining wall may also need to comply with certain planning and zoning controls.
Do I need building and/or planning approval to build a retaining wall?
Generally, if your retaining wall is less than one (1) metre high, then you may not need planning and/or building approval. However, there are various planning controls and building regulations which may require that you obtain planning and building approval for your specific retaining wall in any event. The legislation for planning and building controls in Queensland (such as the Planning Act 2016 (Qld),the Building Act 1975 (Qld) and the Building Regulation 2006 (Qld) is not without significant complexity and you should contact your local Council or speak with a suitably qualified lawyer, town planner and/or building certifier for advice specific to your retaining wall before constructing the retaining wall.
Most clients we see have already "jumped the gun" and constructed the retaining wall without obtaining Council and building approvals and the neighbours consent, without undertaking a boundary survey, and without obtaining legal and other professional advice before incurring what may be substantial costs of construction, which makes the task of finding a practical and cost effective solution to a dispute all the more difficult.
Who is responsible for a retaining wall between properties in Queensland?
The law in this area is not simple and there are many issues that need to be considered. For example, in whose lot is the retaining wall located, or is it located equally along the common boundary dividing the properties, or is it located partially in one property and partially in the other (so as to constitute an encroachment).
More importantly, for what purpose (or for whose benefit) was the retaining wall constructed. Was it to hold fill for the neighbour on the higher property (in order to allow them, for example, to level out the land so it is no longer sloping), or was the land cut in by the neighbour on the lower property (in order to allow them to build their house, garage or drive way on a flat lot). Perhaps the neighbours receive an equal benefit from the retaining wall, or one neighbour receives a higher benefit than the other, such that the responsibility for the retaining wall ought to be apportioned between the parties. Or perhaps one neighbour is causing damage to the retaining wall due to inadequate groundwater or subsoil drainage, or underground roots and other issues.
Unlike issues relating to dividing fences and trees (which is governed by legislation known as the Neighbourhood Disputes (Dividing Fences and Trees) Act 2011 (Qld), which clearly sets out the rights and obligations of the parties in respect of such matters), disputes regarding retaining walls are decided on the basis of broader Judge made legal principles (such as the duty of one neighbour to take reasonable steps to avoid causing reasonably foreseeable harm to the other), which are also the law, but are published in cases. Inevitably, each case will turn on its facts as to which neighbour (and to what extent) has responsibility to maintain and repair the retaining wall.
What evidence will I need to prove my case?
This will depend upon the specific issue(s) affecting your case, but let us say you believe that a severely deteriorated retaining wall is not your responsibility as it is located wholly within your neighbour's lot and you derive no benefit from the retaining wall as it holds fill and no dug in ground from your property located lower on the natural slope.
In the circumstances, you may need to obtain (but remembering you should first obtain legal advice if you can as it may spare you from incurring unnecessary costs):
1. a copy of any development application and approvals available for the retaining wall by conducting a search of the Council records (which may contain essential information regarding the purpose and the location of the retaining wall);
2. a boundary identification survey from a cadastral surveyor (which will identify the precise location of the retaining wall with respect to the common boundary);
3. a causation and damage report from an engineer to identify the cause of the deterioration to the retaining wall; and
4. a soil test report from an engineer to determine the depth of fill to cut ratios and measurements of the retaining wall.
There may well be a need to obtain other professional reports depending on the nature of the issues. However, at times, it may be possible to resolve the dispute without outlaying thousands of dollars on procuring this evidence so speaking with your lawyer early in the matter is to be recommended.
What options do I have to resolve the dispute?
There are many options available for resolving a retaining wall dispute, each with varying degrees of complexity, formality and cost. For example:
1. as the first step, you may consider reaching out to the neighbour to agree on the maintenance, repair and/or replacement obligations of the parties with respect to the retaining wall without the need for third party intervention (however you should be wary of dealing with the neighbour without legal representation as you may say or do something which may prejudice your case);
2. invite the parties to attend an external dispute resolution conference (usually free and held without lawyers) with the benefit of a third party whose role is to assist the parties identify a possible solution to the problem; (but again, such discussion should be approached with caution and at least the benefit of legal advice obtained beforehand);
3. engage a lawyer to represent you and negotiate on your behalf directly with the neighbour (or the neighbour's legal representatives) with a view to resolving the matter as quickly and efficiently as possible (and documenting the terms of any agreement);
4. depending on the nature of the issue, refer the matter to the Queensland Civil and Administrative Tribunal for determination, which disputes are generally resolved without lawyers (but which determinations are nonetheless binding on the parties); or
5. initiate Court proceedings against the neighbour in order to have a Judge finally rule on the matter, with the benefit of legal representation, and an opportunity to recover damages, legal costs and other Orders of the Court as may be appropriate.
Going to Court should really only be an option of last resort, but at times, it may not be possible to sensibly negotiate with the other party as they may be unreasonable, unfair or simply uncooperative. Despite what step you make take, what is paramount is that you have a clear strategy and budget in place to see the dispute through to finalisation.
Contact Us
If you need legal advice or assistance with retaining wall rules and regulations, or retaining wall disputes, please contact AdviiLaw today to speak to one of our experienced lawyers. Contact us on 07 3088 7937 or email us at [email protected]. This commentary is of a general nature only, containing some general information for the reader. It is not intended to be legal advice, nor can it be relied upon as legal advice, as each case will depend upon its own specific facts, matters and circumstances. To this end, please kindly read our Website Terms including the disclaimer contained therein carefully. Laws, rules and principles may be subject to sudden and unexpected changes and you should always consult a lawyer about your specific circumstances before committing to a course of action.