Property Lawyers & Conveyancing
At ADVIILAW, we have a long-standing reputation as experts in property law. 
We'd go so far as to say that the outcome of any real estate transaction or dispute begins with your choice of a real estate lawyer.
So whether you need legal advice on a simple transaction or someone to handle complex litigation, our team of expert lawyers will give your file the attention to detail it requires. Our understanding of property law and the needs of Brisbane's commercial enterprises makes us the leading choice for a property lawyer in Brisbane.
Experts in property law throughout Queensland
Each of the experienced real estate lawyers at ADVIILAW have been practising property law in Queensland for years. We help our clients with cases that range from simple to complex. You can count on us to treat your file discreetly while giving you the level of attention that it needs. 
Our property law services include:
Commercial property transactions
Business, residential property, and body corporate disputes
Property development and off-the-plan contracts
Property law disputes
Conveyancing
Preparing and reviewing property contracts and construction contracts
Preparing and reviewing easements, covenants and other property contracts
Property development, asset protection and legal structures
Commercial leasing and retail shop leasing
Boundary and encroachments disputes
Retaining wall disputes and neighbourhood disputes
We assist our clients with all transactional and dispute resolution aspects of property law on the Sunshine Coast, Brisbane, Gold Coast Coast and throughout Queensland. ADVIILAW is also committed to the continued growth of our knowledge and experience in the property law space. Visit our website regularly to read the new contributions to our collection of articles. Learn about the latest developments within the area of property law and how they might impact you and your business.
If you require legal assistance, contact us today on (07) 3088 7937 or email us at [email protected]
FAQs
What can an ADVIILAW Property Lawyer do for you? 
An ADVIILAW property lawyer can advise you about all aspects of property law, legal contracts, and your rights and obligations when dealing with property. Whether you are buying or selling a residential or commercial property, expanding your business by entering into a commercial or retail shop lease, or experiencing a property law legal dispute with a neighbouring property owner or other party, we can help.
Is an ADVIILAW Property Lawyer the same as a commercial lawyer? 
Not exactly, but there are some similarities. A commercial lawyer focuses on commercial transactions that are often related to businesses and may not involve property law. Commercial Lawyers will prepare and interpret commercial law contracts and other legal documents. Often, commercial lawyers deal with factors surrounding commercial transactions and commercial litigation. Sometimes advice may be required from a lawyer experienced in both property law and commercial law.
A real estate lawyer will assist with property transactions and property litigation. They give advice on the implications of a property law transaction or dispute, such as providing advice on the rights and obligations and potential complications with land development, land and build contracts, easements and covenants, body corporate matters, retaining wall and boundary encroachments, and much more. Property lawyers will also assist during various phases of property transactions, including property acquisitions and disposals, legal due diligence, contract review and preparation, property development, preparing various legal agreements (such as easements, covenants, leases, infrastructure agreements and development agreements), and also property disputes.
What are the types of property law ADVIILAW practises? 
At ADVIILAW, we handle nearly every type of property law matter. Whether you're looking to purchase a residential or commercial property for a new business or enter into a commercial or retail shop lease, or have a property law dispute,  our legal team can help you get the best results from your situation. Book a consultation today to discuss your legal options.
We assist clients with all transactional and dispute resolution aspects of property law.
For example, we will:
assist our clients with purchasing or selling vacant land, residential or commercial property
register plans for sealing with the Land Titles Office
register easements with the Land Titles Office
register caveats with the Land Titles Office
prepare:

off-the-plan contracts
contracts for sale of land with special conditions
joint venture or partnership development agreements
vendor finance agreements

review and advise upon bank guarantee and indemnity documents
advise our clients about:

building contracts and other agreements relating to land
their rights under the Property Law Act 1974 (Qld), the Land Title Act 1994 (Qld) and other legislation

assist our clients to remove caveats
assist our clients with boundary, dividing fences, retaining walls and encroachments disputes
If you require legal advice, assistance or representation in these areas, or would like to arrange an initial consultation with us, kindly contact us on 07 3088 7937 or email us at [email protected].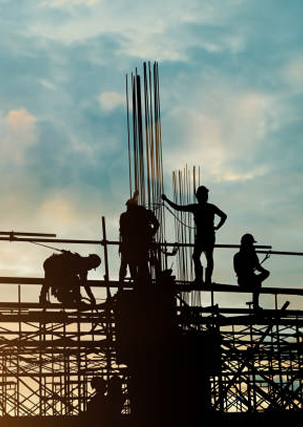 Latest Articles
Court Litigation and Dispute Resolution

The Courts and Tribunals exist to do justice between the parties. There are times where you have exhausted all your reasonable attempts to amicably resolve a dispute and nothing else, it seems, will work other than the intervention of the Court (to issue Orders awarding damages, injunctions and other relief measures against the defendant). The

more …

Liquidator's "claw-back" powers

Where a company has been placed into liquidation, the liquidator has statutory powers to recover payments made to creditors and other parties. This often catches many businesses by surprise, as they may be suddenly pressured by a liquidator's demand, or worse, compelled by Court Order, to refund monies to the liquidator, having, in many cases,

more …

Show Cause and Enforcement Notices issued under the Building Act 1975 (Qld)

Your rights to respond to, or appeal, a Show Cause Notice or an Enforcement Notice issued by a relevant authority under the Building Act 1975 (Qld).

Your local government (or relevant authorities) play an important role in ensuring that any building, structure, or building works, constructed or

more …