Neighbourhood Disputes
Neighbourhood disputes are a relatively common, yet potentially very challenging occurrence. Disputes between neighbours can arise for a variety of reasons, including issues surrounding fences, overhanging trees, common boundaries and retaining walls, as well as private nuisance and encroachment matters.
It is always best to deal with disputes as a priority to avoid escalating tensions and even potential violence. No matter the level or type of dispute, nobody wants to feel uncomfortable, or worse, unsafe on their own property.
A major argument or dispute with a neighbour could impact the health and wellbeing of you and your family for years to come, or may even result in an unwanted move from the area.
When it comes to neighbourhood disputes, it's of utmost importance that the disputing parties do not attempt to take the law into their own hands. There are various avenues of law to assist with the resolution of neighbourhood disputes, and these should always be used to assist in solving the issue at hand.
When to Engage a Neighbourhood Disputes Lawyer in Brisbane
Of course, the quickest and cheapest way to resolve a dispute with a neighbour is to simply discuss the offending issue, and attempt to come to a mutually beneficial agreement. However, if this does not work, there are numerous options available for resolution.
It is helpful to know that property owners and tenants are granted a range of legal rights, and when these rights are impeded, there are established legal mechanisms to enforce those rights. Understanding your legal rights, as well as your obligations, can help you resolve disputes.
In the event of an unresolved dispute, the team of experienced neighbourhood dispute lawyers at ADVIILAW will advise you on the most appropriate step forward, which may include briefing you on your rights under the Neighbourhood Disputes Act in QLD, or ultimately commencing court proceedings.
We represent our clients in a range of neighbourhood disputes, including fencing, encroachment, retaining wall and boundary disputes.
To assist in the resolution of neighbourhood disputes, we will advise our clients about:
The Neighbourhood Disputes (Dividing Fences and Trees) Act 2011 (QLD)
The role of the Queensland Civil and Administrative Tribunal ('QCAT')
The requirements of the Queensland Civil and Administrative Tribunal Act 2009 (QLD)
The law on: 

Private nuisance
Dividing fences
Retaining walls
Common boundaries
Encroachments
Neighbourhood trees
Commencing court proceedings to:

Enforce QCAT orders
Seek damages
Seek an injunction
ADVIILAW — your trusted neighbourhood dispute lawyers in Brisbane
As a boutique law firm specialising in property, commercial and dispute resolution law, as well as litigation, we are perfectly placed to assist you in all areas relating to the resolution of your neighbourhood dispute.
With over two decades of combined professional experience, you can be sure that we will provide only high quality, smart and cost-effective legal solutions for your dispute. Importantly, we will never delegate your file to a junior lawyer. At ADVIILAW, we guarantee that a firm partner will personally handle all aspects of your dispute.
When it comes to the often complex issue of neighbourhood disputes, our team understands that there may be a number of relevant legal issues to be considered before deciding which steps should be taken to resolve the dispute and secure your rights.
At ADVIILAW, we have the professional expertise and skills required to guide you through to a satisfactory result, every time.
Contact ADVIILAW to resolve your neighbourhood dispute
Whether you need:
Professional legal advice on your rights or obligations with regard to a dispute
Advice on the Neighbourhood Disputes QLD Dividing Fences Act or any other relevant Act or legislation
Preparation or review of documents
Legal representation in a dispute
Our professional team of experienced lawyers are here to assist. Don't wait to seek professional advice — allow the team at ADVIILAW to guide you through your rights, towards a positive outcome.
Along with providing expert advice and representation in the area of dispute resolution, including complex neighbourhood disputes, we also provide professional assistance and representation in the areas of commercial and property dispute law, along with several other specialist areas of law.
Contact us today on 07 3088 7937 or email us at [email protected] if you require legal advice, assistance or representation in these areas, or would like to arrange an initial consultation at our office to discuss your matter.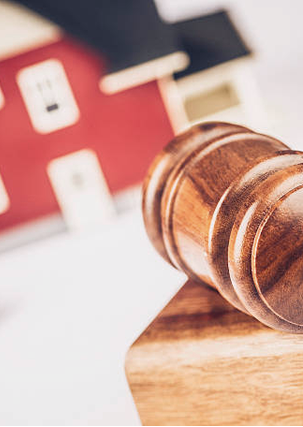 Latest Articles
Court Litigation and Dispute Resolution

The Courts and Tribunals exist to do justice between the parties. There are times where you have exhausted all your reasonable attempts to amicably resolve a dispute and nothing else, it seems, will work other than the intervention of the Court (to issue Orders awarding damages, injunctions and other relief measures against the defendant). The

more …

Liquidator's "claw-back" powers

Where a company has been placed into liquidation, the liquidator has statutory powers to recover payments made to creditors and other parties. This often catches many businesses by surprise, as they may be suddenly pressured by a liquidator's demand, or worse, compelled by Court Order, to refund monies to the liquidator, having, in many cases,

more …

Show Cause and Enforcement Notices issued under the Building Act 1975 (Qld)

Your rights to respond to, or appeal, a Show Cause Notice or an Enforcement Notice issued by a relevant authority under the Building Act 1975 (Qld).

Your local government (or relevant authorities) play an important role in ensuring that any building, structure, or building works, constructed or

more …