Business Lawyers
We advise companies, directors and shareholders.
For example, we will advise our clients about:
Business structuring (company vs. trust vs. other legal structure)
Powers, rights and responsibilities of a company, director or shareholder under the company constitution, trust deed and shareholder agreement
Powers of a company, director or and shareholder under the Corporations Act and other legislation
Issuing shares and raising equity or debt capital
Complying with internal administration requirements for a company
External administration options for a company in the event of insolvency (including, for example, entering voluntary administration and a deed of company arrangement with creditors)
rights against the Australian Securities and Investments Commissions
rights against the Australian Competition and Consumer Commission
rights against the Australian Taxation Office (including, for example, dealing with director penalty notices).
Contact us today on 07 3088 7937 or email us at [email protected] if you require legal advice, assistance or representation in any of these areas, or would like to arrange an initial consultation at our office with one of our experienced lawyers.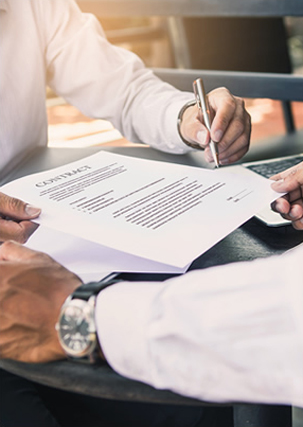 Latest Articles
Show Cause and Enforcement Notices issued under the Building Act 1975 (Qld)

Your rights to respond to, or appeal, a Show Cause Notice or an Enforcement Notice issued by a relevant authority under the Building Act 1975 (Qld).

Your local government (or relevant authorities) play an important role in ensuring that any building, structure, or building works, constructed or

more …

Telecommunication Towers and Low-Impact Facilities

Your rights to object to, or seek compensation in respect of, the installation of telecommunication infrastructure.

We rely so heavily on electronic communications these days (to conduct our professional, business and personal affairs) that we, as a society, collectively, appear to accept nothing less than absolute perfection on the issue of the speed,

more …

Domestic Building Contracts

You have rights under the Queensland law, irrespective of what the domestic building contract may, or may not, say.

Building a new house is exciting. You have likely spent months finalising the drawings, selecting your fixtures and fittings, and obtaining approvals. You now have boots on the ground, and the builder, including yourself,

more …