Business Lawyers
Place your small business into the best hands possible by partnering with the small business lawyers at ADVIILAW. Decades of service to public and private clients alike have allowed us to provide reliability, peace, and confidence to commercial entities across the Brisbane, Gold Coast and South East Queensland.
With more than twenty years of combined industry experience, ADVIILAW's lawyers are prepared to respond with your needs in mind. For small business owners in Brisbane and beyond, ADVIILAW is one of the most trusted names in commercial law.
How business lawyers in Brisbane protect your rights
The operation of a small business is no simple task. Whether you act as a sole proprietor or the lead of a small team, having adequate legal protection is a must. Drafting flawed or incorrect documentation could leave you vulnerable to unfortunate circumstances, while inadequate representation in front of a Tribunal may not protect your best interests.
Your business requires a higher level of legal protection than the average private citizen. Thankfully, small business lawyers near Brisbane are an excellent solution, offering practical advice and legal guidance to consult commercial entities through any legal situation.
You've spent years of hard work and sacrifice to get your business where it is today. Avoid the heartbreak of litigation or legal confrontation with the help of ADVIILAW's trained commercial lawyers in Brisbane. A consultation with our expert lawyers will help better direct your actions and results in the coming weeks.
Complete our online contact form to book a consultation.
Why ADVIILAW's commercial lawyers in Brisbane are right for you
ADVILLAW's small business lawyers in Brisbane have dedicated their careers to the protection and administration of commercial business advice. Reliable solutions are always provided in the most cost-efficient and pragmatic means possible. From publicly listed companies to government authorities, trust that our professionals have your best interests in mind.
The lawyers at ADVIILAW currently offer the following commercial law services:
Commercial lease law

, including the drafting or reviewing of documents

Representation in a court of law or in front of a Tribunal

Managing compliance throughout the merger or acquisition process

Assisting business owners with legal structures and asset protection

The creation, management, or dissolution of an established company
For more information about our commercial law services for small businesses in Brisbane, Gold Coast, and South East Queensland, call the responsive experts at ADVIILAW.
ADVIILAW is Australia's choice for small business lawyers in Brisbane
Defend your business without compromise. Contact ADVIILAW today at 07 3088 7937 to speak with an expert legal professional, or use the online contact form to book a call at a time convenient to you. We look forward to hearing from you soon.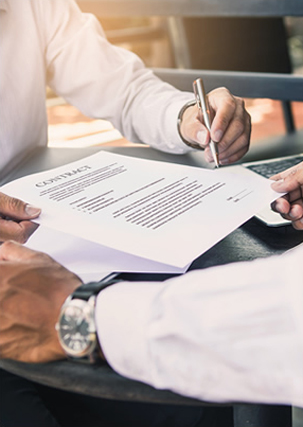 Latest Articles
ASIC Reference Checking and Information Sharing Protocol – A Mandatory Screening Process Targeting Financial Advisors and Mortgage Brokers

As a consequence of the Royal Commission into Misconduct in the Banking, Superannuation and Financial Services Industry, from 1 October 2021, licensees must comply, as an obligation under their licence, with the ASIC Corporations and Credit (Reference Checking and Information Sharing Protocol) Instrument 2021/429 (the "ASIC Reference Checking Protocol").

more …

Queensland Procurement Contracts for Software, Information and Communications Technology (ICT)

The Queensland Information Technology Contracting (QITC) framework is the basis for the procurement of all software, information and communications technology products and/or services by the Queensland Government.

The objective for the Queensland Government was to implement a common contractual framework, with standardised terms and conditions, for the procurement of all software, information and

more …

Court Litigation and Dispute Resolution

The Courts and Tribunals exist to do justice between the parties. There are times where you have exhausted all your reasonable attempts to amicably resolve a dispute and nothing else, it seems, will work other than the intervention of the Court (to issue Orders awarding damages, injunctions and other relief measures against the defendant). The

more …